WELCOME TO
drStudios
drStudios Is a Recording Studio in Winston Salem NC. We take pride in helping you to meet your audio, music, video, marketing, advertising, mixing and mastering needs.
About
drStudios has created custom commercials, audiobooks, jingles, videos, songs, tracks and voiceovers for clients to create product awareness via internet, television and radio.
We have done commercials for Music Festivals, Restaurants, Night Clubs and Small Businesses with the objective to entertain with Music Production and Digital Video.

Educational Music Programming Classes
Providing hands-on mentoring & educational songwriting, music theory & music production lessons . Well reviewed. Individual & Group Lessons. Now booking / 2021
Recording Mixing And Mastering
Hourly, Daily rates & Full-Service Production Packages for Independent Artists & Established Clients of all styles & ages.
Studio Rental Voiceover Booth Rental Voiceover And Podcast Production
Studio rental with no engineer $35/Hour /3 hours (minimum) Bring your favorite Engineer with you. Recording DAW's available include Pro Tools, Logic And Studio One.
Music Business Services/Music Production/Digital Marketing
Music Production/Onsite Recording/Online Marketing
drStudios is a full-service facility. We guide you thru the entire process, from recording your music to online marketing to radio placement and licensing for TV etc.
Music Production/Beat Production
Music Production/ Radio Ads / Digital Media/ Jingles
Music Collaboration & Creativity
We bring together the appropriate team, exchange creative ideas and work closely with the artist to get the final product completed with great precision and high quality.
Disney And Pixar Commercial
Behind The Mac Commercial
Sansum Clinic Commercial Breast Cancer Awareness
Studio Sessions/Beat Production
Starting A Session With Music Play Graphics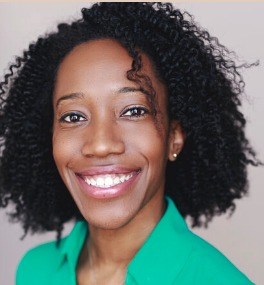 Ashleigh Edwards
is a California born

Voice

Actor. She has worked with Google, Dominos Pizza, Chase Auto, Prairie Organics Spirits and Spectrum Health among other clients. Whether it's a commercial, e-learning material, or anything between, she'll deliver high quality voiceover work for you.

Adrianne Flores
former Anchor

Reporter

at WDRB News in Nashville
has spent the better part of 20 years as an anchor and reporter doing voiceover work for radio, television and production companies is now doing voiceover work full-time. Whether it's an audiobook, infomercial or radio ad she will delivery high quality work.
Darryl Ray

is

a

Digital Media Service

Provider

and Infomercial Specialist

.
Darryl the musician is often compared to industry greats Waymon Tisdale" and Marcus Miller, because of his unrelenting bass licks and his signature sound. Darryl is also a songwriter and musician. He is the beat behind drStudios.
Thank You For Visiting drStudios. We're happy to answer all of your questions and provide you with detailed information based on your project needs. Feel free to contact us with any questions that you may have and we will find the answer or solution.